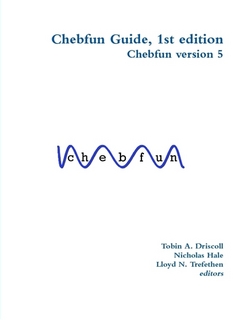 To cite Chebfun in a publication, we recommend the following:
T. A. Driscoll, N. Hale, and L. N. Trefethen, editors, Chebfun Guide, Pafnuty Publications, Oxford, 2014.
A PDF of the Guide is freely available. In addition, bound hardcopies of the Guide are available for order at cost:
They are not updated as frequently as the online versions here.
---